T4 Social Media also offers Customized SEO Services, tailored fit according to your needs.  Together with an affordable social media management, T4 Social Media is helping companies to have more online presence by being on page one.
Get on the First Page of the Search Engines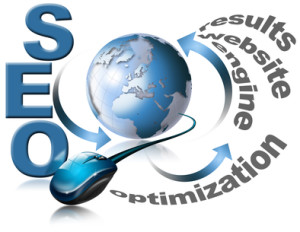 T4 Social Media can help you get on page one of search engines, especially the BIG Three: Yahoo, Bing and the KING Google by creating a customized search engine optimization service plan using White Hat Techniques and if desired, bundled with social media marketing plans.
Case studies show that majority of online users will only read page one search results and very seldom go to page two. Our goal is to help your company website to get to page one in an ethical manner which will lead to more traffic and more conversion for your business.
How am I supposed to get to page 1?
This is the question that led you to T4 Social Media. The answer is to have a customized search engine optimization plan coupled with a good social media and online marketing foundation.  T4 Social Media can create them for you.
What will T4 Social Media LLC do for my SEO?
T4 Social Media employs White Hat Techniques and will go through two phase efforts.
On Page Optimization
Studies show that 60% to 70% of the ranking battle depends on on-page optimization.
Here are some of what we do on our on-page optimization efforts:
After the interview, we do keyword research & analysis
Analyze what your competitors are doing
Check your content for content optimization
Research and change your internal linking
Search Engine Friendly URL changes
Site-map validating or creation Site-map updating / creation
Map important keywords
Meta and alt tag creation
Check for Canonical Issue
404 page optimization
XML Site-map check and creation
Robots.txt (important)
Site-map authentication
Off Page Optimization Activities
After completing the on-page activities, we go to off-page optimization. This is where we we put our efforts in making sure that search engines see your site.  Every SEO plan is different for each site including the amount of effort to have them in page one.  This is where T4 Social Media do the following off-page efforts:
We post your site in directory
Ethical social bookmarking
Your niche blog commenting
Your niche forum commenting
Creating posts or articles in relevant blogs
Creating and submitting articles
Creating and submitting press releases
RSS feeds
Possible review submissions
Possible  question & answer submissions
Possible video submissions
Possible e-book submissions
social networking (more powerful with our social media management service).
Other types of link building that we believe does not violate bad link building practices.
What is the End Result for Search Engine Optimization?
Any insured media company should not guarantee results, especially at number one.  That would be a lawyer's dream.  If we do the above methods for you, it is more than likely you will be getting positive results, like top three and number one rankings. What we can say is that we have a track record of results that can give you confidence that we will help get you on page one for the keywords you desire.  Our clients stay with our SEO services because it works.  If you are not ranking, we find out why, make recommendations and changes.
What types of business do we do?
We do all types of businesses such as B2B SEO (Business-to-Business) and B2C SEO (Business-to-Consumer).  We also do work for education sites.  Whatever you do, (yes, there is certain sites we do not accept) we can improve your search engine results at an affordable price.
How Do I Start Search Engine Optimization Services?
Contact us today and get a customized quote for your customized SEO.
Our SEO company is based in Minnesota and has served clients in every continent except Antarctica!