Twitter Management Company & Services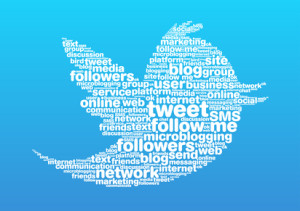 As of the last quarter of 2015, Twitter announced that they have an approximately 320 million active users with a billion of monthly visits.
Now, if you are thinking of using twitter for business, you should be running to have it started.
With Twitter followers sharing and re-tweet your post, you are building a network on a hash tag. Many companies have been using Twitter marketing their products and services.
You don't want to be left behind. T4 Social Media can take care of that for you. Our customized Social Media Management Services can make sure that Twitter will be your place for branding and research library.  We can partner with you in the Twitter-sphere and do tweet for you daily.
T4 Social Media can do a lot for you on Twitter. Our personalized Twitter Management Services can:
Make a plan for your Twitter Account
Create a background that represents your company
Post targeted Tweets
Create content
Message targeted people
Create ads (all types)
Reporting if desired
and more
Thinking about T4 Social Media's Twitter Management Price?
Let's talk.  We want to know more about you and your business.  T4 Social Media Twitter Management Service plan will surely fit your needs and of course your budget.
Click here for example packages.