Social Media Management & Marketing Services
T4 Social Media Management Company will do an outstanding job managing your social media services on sites such as LinkedIn, Facebook, Twitter and Google+.
The Question You May Ask, Why Social Media?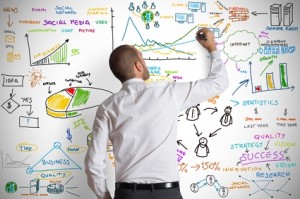 The answer is easy.  It helps you stay connected to your past, present and future customers on popular websites such as Facebook, Twitter, LinkedIn and Google+.  You can get a lot of valuable information from these sites like what your customers are looking for, what the ages of my customers are, what my target market is and much more.  Overall, a marketing and social media management service may connect you with the clients you are looking for.
Why Can You Trust US?

We are a group of marketers who have managed  and are currently managing the social media of Fortune 500 companies, small and large business and have clients from all over the world. 
The Problem of Time and How
You have heard it and may have said it.  I do not have time to manage social media or I have no idea how to even work the social sites.  This is where we come in.  We are the answer to your problems.  As your social media manager,
we will be your voice of constant communication to your customers while helping you find and brand yourself in front of new ones.
Examples of Solved Problems
Problem 1

A large wine store that is also online, wanted a different channel to sell their wines while collecting email addresses.  They have collected email addresses from other sources like current customers and through search engine optimization.  They also did other online advertising.  The wine company wanted a targeted way to collect targeted email addresses that have interest in wine and also keep their company branded on a daily basis.
Problem 2

A maid service was growing and has a very good rapport with their clients.  They wanted to keep connected with their current customers and inform possible new clients of what they have been doing.  The company is also environmentally conscious.  They wanted a way to keep their clients informed about current happenings, specials and new products.  They didn't know of the best way to do it until now!
Problem 3

A very well known restaurant is very good at creating new food items and having great specials that do change weekly.  They also wanted a way to fill slow times with paying customers.  They knew there had to be a better way than sending out mail and posting in local magazines and newspapers.
Problem 4

A small but successful nutrition company did not have the time to manage their current social media.  They had a very good client base that love to learn about health.  They wanted more posts but wanted more time on their hands.  They needed someone to help.
Social Media Management is the Solution
We always tell clients to never give up on traditional marketing.  It still works because results can be measured.   We also tell our clients to always keep their websites optimized because people are always looking to buy online and search through the search engines.  The answer to the above problem is social media management and social media marketing.
We were one of the first companies to start managing today's main social media pages over 3 years ago.  We have developed customized plans that helped business owners to have more time for their business, increased targeted clients, collected thousands of email addresses, generated new information that people see daily and branded companies more than ever expected.  We are able to solve many of your problems via social media.
So, What Can T4 Social Media do For Me
The answers are endless as to what we can do.  We can increase your Google+ and circles with targeted content, we can increase likes of targeted people on Facebook and we can interact with Twitter followers.  Overall, we can design a customized social media package that can fit your needs and desires on the social media channels you want to be on like YouTube, Pinterest and Instagram.
Is Social Media Management for My Company?
Companies now turn to social media to help in sales, brand reputation and a lot more.  We will be honest if social media cannot help your company achieve it's goals during initial assessment.  Here are a few of many reasons why you want to use our service.
You want to brand your company to targeted people at a local or national level.
For New Product Launch
Increase Search Engine exposure
Getting news out
To increase Sales
Collecting email addresses
and many more
We believe we can help social media be a benefit to your needs with a budget most companies can afford.
Why Trust T4 Social Media?
With our experience of managing social media for Fortune 500 companies from around the world as well as being social media management company for small businesses, we know we can be a trusted social media management company that will increase your presence on sites like Facebook, LinkedIn, Twitter, Google+, Pinterest and other sites.  We can also customize our social media services with our search engine optimization services to give you more presence online.
Here is What T4 Social Media Can Do For You
Get To Know You with Social Media Consulting
If we did not get to know your company from top to bottom, we would not be doing our job.  We want to know what you want from us so we can work towards the goal of your social media presence.  We can work with a plan so you can grow and then we will also give you ideas that can help.  We want to keep you as a client.
Social Media Management & Marketing for Facebook
What makes our company unique is we develop a plan that works with you on Facebook. We do not sell one size fits all packages.
We can do all of the following and more!  You can choose what you want us to do.
We create your profile (with a monthly commitment, we do this for free.  No setup fee!)
Create content with the amount of posts you want per day
Help with website integration
Promote contests and help you come up with ideas
Facebook replies
Ad implementation and management (We have experience with all types of ads!)
Reporting
Picture posts
App implementation
Email submits
and much more!
Contact us to let us know what you want and we can setup a plan to make it work.
 Social Media Management & Marketing for Twitter
There is a lot we can do on Twitter, even ads.
For many clients we
Make a plan for Twitter
Account creation with background
Target people you want
Content tweet creation
Message people on Twitter
Ad creation
Reporting
and more
Overall, we can be the Twitter management company you need.
Social Media Management and Marketing for LinkedIn
Have a company?  You better be on LinkedIn.  It creates trust in your company.  LinkedIn can help you network with people you want to know.  It can also make you look like a superstar in your field like you already are.
With LinkedIn we can
Create your business account and personal page
Group creation
Write expert articles
Business updates and news
Group participation
Ad management
and much more
We want to help you achieve social media success via LinkedIn.
Other Social Media Management Services
What makes us unique is that we can fit your needs. If you want a great YouTube channel or getting Foursquare specials, to having wonderful pictures on Instagram, we can do it all.  Give us a call to see what we can do.
Social Media Management Prices & Billing
At T4 Social Media, we believe in month to month contracts for your social media management.   We also believe in meeting your needs with customized packages.  Our prices usually start around $500 with free ad spend included in the price.  Again, the price does depend on your needs.  We happily accept PayPal and credit cards.
Please see examples of our packages and what we can do on our social media management services.
To Get Started